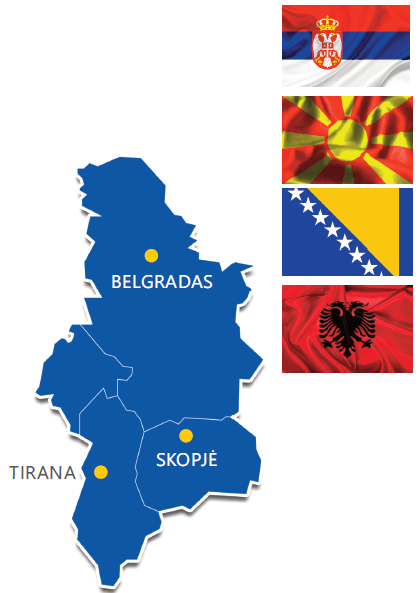 With Delamode Baltics even the longest goals and seemingly difficult routes are easily accessible. An excellent proof of this is exotic Albania. The last Delamode Baltics cargo is always shipped scheduled and unchanged. In this direction, we can transport a wide range of goods: from partial and full to oversized or even dangerous, requiring ADR permits (high Delamode Baltics drivers' qualifications and exclusive attention gives the company the opportunity to take care of the cargo requiring special care and transportation).
We always strive for maximum customer comfort, therefore we not only do not restrict the volume of cargo or their specifics, but we offer a much wider range of services, for example, to ensure that customs procedures are properly performed, to promptly and smoothly process all necessary cargo documents, etc.
We are not limited only to the delivery of goods from Albania to terminals in Lithuania or other countries of the Baltic region. Here we offer our clients the opportunity of express delivery, when we deliver goods between the Baltic States within 24-48 hours.
Delamode Baltics – outermost corners are not only accessible, but are fast and secure.
Freight transportation in Albania
Looking for an easy way to reach Albania? Delamode Baltics can offer you the shortest route to this country. Constant carriage of goods, the possibility to arrange customs documents and delivery directly to the terminal located in the capital of this country – a complete set of services according to your needs and possibilities. Want to know more? Contact us and we will discuss all the conditions for the shipping of goods to Albania.
Possibilities of freight transportation to Albania
Long-range Albania is not so distant if you use Delamode Baltics. We offer our customers a very wide range of services and we can ensure that the transportation of goods takes place as if the customer would carry them to their final destination. We are professionals in our field, so the highest quality of logistics services provided to us is a top priority.
Service peculiarities
– Daily cargo collection and delivery
– Competitive prices and reliable delivery times
– 1 trailer with partial loads per week