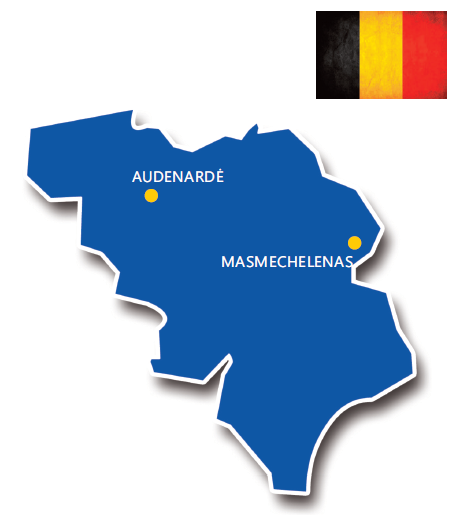 One of Delamode Baltics's activities is the cargo transportation from and to Belgium. In this direction, cargos depart twice a week: every Tuesday and Friday (it is 3-5 trailers of groupage cargo each week). To and from Belgium, Delamode Baltics offers a wide range of cargos: services are expeditiously provided, service is always pleasant.We collect partial cargos in this direction every day, we offer flexible delivery and shipping conditions, so each customer can choose the best option for his or her desires and options.
Cargo from and to Belgium is transported by Delamode Baltics in awning trailer or car trailer.
Delamode Baltics has earned the trust and loyalty of more than one customer, but never stops to amaze them and always strives to offer the most favorable cargo transportation possibilities, competitive prices and optimal delivery time. In addition, to minimize customer concerns as much as possible, we can arrange all customs documents and perform other cargo transportation procedures for you.
We ensure the security and delivery of all cargos at the scheduled time, we seek to avoid any problems, and if they arise – react quickly and smoothly.
Freight transportation in Belgium
An efficient route planning and a well-developed transportation strategy – that is cargo transportation in Belgium with Delamode Baltics. Choose our services if you value punctuality, efficiency, pleasant and high quality service. We work to meet all your needs, and constantly growing network of clients and partners proves that we are moving in the right direction.
Possibilities of freight transportation to Belgium
It does not matter whether transportation of full or partial, standard or dangerous cargos to Belgium is required – Delamode Baltics will always offer you an attractive option at a competitive price. We have partners in many European and world countries, which enables us to offer our customers flexible cargo transportation conditions and ensure timely transportation in all directions.
Service peculiarities
– Express transportation with two drivers
– Daily cargo collection
– Flexible services
– Competitive prices and reliable delivery times
– 3-5 trailers with partial loads per week