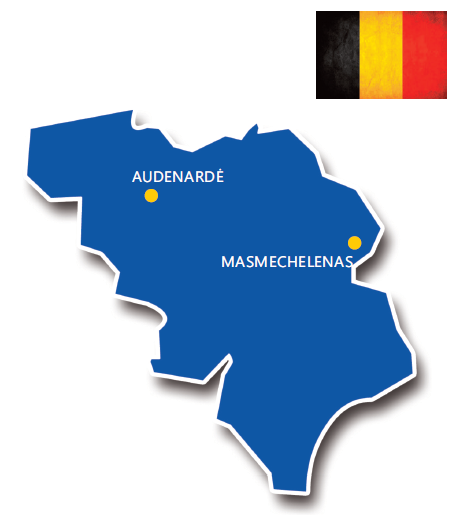 Using high quality Delamode Baltics services, freights are easily reachable to Bulgaria. In order to transport freights from and to this country as quickly and safely as possible, the latter are carried by two drivers. This allows Delamode Baltics to offer the most favorable conditions for freight transportation from and to Bulgaria for each customer. A professional attitude to work ensures not only exceptional attention, but also the continuous growth of the volume of transported freights. Each week, more than 100 freights are transported by the company through this route, i.e. 5-10 full machines both to and from Bulgaria. In order to maximize the results and maximize benefits for the customer, we do not limit its capabilities, and Delamode Baltics can offer oversized freight transportation in the direction of Bulgaria and transport dangerous goods (company cars have ADR permissions for such freight transportation). In addition, all services are provided not only qualitatively, but also quite fast – the transit time is 3-4 days.
Other
Delamode Baltics offers customers not only high-quality freights transportation services to and from Bulgaria and other destinations, but can also arrange and handle all required customs documents. It also allows customers to get freights even faster – express delivery service is provided, when the goods reach the destination within 24-48 hours.
Freight transportation in Bulgaria
Freight transportation is not necessarily a complicated and troublesome process if all troubles related to this service are trusted by experienced team of Delamode Baltics. We ensure their safe loading and transportation, we offer warehousing and other services as needed. We deliver freights to the terminals at a precise time, and from there they can be conveniently transported to the final destination. We carry out each task responsibly and thoroughly.
Possibilities of freight transportation to Bulgaria
Various freights can be transported to Bulgaria: bulk, liquid, non-standard and even dangerous. We are competent to carry out any of these transportations without mistakes, so that the client can enjoy maximum benefits and effective solutions. Freight transportation with our company is always a simple and pleasant way to transport any packages in any direction.
Service peculiarities
– Express transportation with two drivers
– Daily cargo collection and delivery
– Competitive prices and reliable delivery times
– 3-5 trailers with partial loads per week