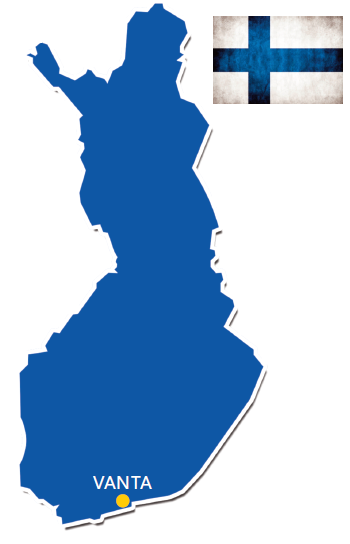 Freight transportation in the direction of Finland is a highly operational service, because our company's transport goes on this route every day. Delamode Baltics is constantly looking for ways to meet the growing expectations of its customers, therefore offering not only high-speed transportation from and to Finland but also competitive prices for these services and the highest possible quality of service (this is the responsibility of a trusted and promising team of employees). We are ready to adapt to the needs of each customer who is trustworthy to us and to offer the most flexible terms and conditions for freight transportation, as well as prompt distribution (for the entire Baltic region it lasts no more than 24 hours) and convenient delivery conditions (goods shipped in Finland can be delivered up to the recipient's door).
Freight transportation from and to Finland is carried by Delamode Baltics freight transport – they are transported by awning trailers or auto trains. Every week, we transport 8 to 10 groupage freight trailers on this route, so we are really experienced and responsible partner on the way to or from Finland.
Freight transportation in Finland
Delamode Baltics does not have insurmountable routes, therefore, using our services you can reach the freights recipients in distant Finland without any trouble. Our drivers are real professionals, therefore they are able to ensure that, even in the harshest and most stressful conditions, freight transportation in Finland will be carried out without deviation from the travel plan and ensuring the maximum security of the packages transported.
Possibilities of freight transportation to Finland
Our experience and professionalism have been evaluated repeatedly by numerous awards both in Lithuania and abroad, and trust in us and our services through long-term cooperation is proved not by a single company. We strive do not dissapoint our customers, so freight transportation in any chosen direction – according to your needs and possibilities. Contact us and we will arrange for transportation of specific goods.
Service peculiarities
– Competitive prices and reliable delivery times
– Flexible services
– We deliver many goods directly
– Daily departures
– 8-10 trailers with partial loads per week