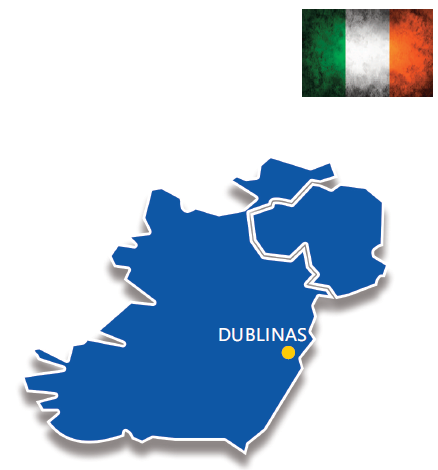 Looking for a trusted partner to ship cargo to or from Ireland? We can always offer prompt service and competitive prices for high quality cargo transportation services in Ireland (including other European and worldwide destinations). The goods delivered by Delamode Baltics depart every Friday and transit to the direction of Ireland-Baltic countries or to the contrary lasts no more than seven calendar days. The individual shipments of this route from the senders are carried out every day, and the recipient can reach the destination very quickly after arriving at the destination (using Delamode Baltics's express delivery service, when the cargo is delivered directly to the payee's door by special company minivans). Delamode Baltics carries loads to and from Ireland by trucks with trailers covered by pallets or road trains. Each week, 1-2 trailers of groupage cargo are transported on this route, and their delivery terms are extremely flexible. We strive to deliver the highest quality cargo transportation services tailored to the needs of each customer, so we can ensure that our team is a team of professionals who can offer solutions in any situation, advice and help resolve problems.
Freight transportation in Ireland
Cargo transportation in the direction of Ireland is scheduled. Delamode Baltics offers to this country both standard and oversized cargo. We can take care not only for the quality and smooth transportation of them, but also for warehousing or transportation from one point to another. Take advantage of our services and enjoy the expectations beyond the reach.
Possibilities of freight transportation to Ireland
Delamode Baltics with a wide network of partners worldwide, can offer high-quality and fast transportation services. Cargo transportation can be carried out both on land, by air or by sea. We are committed to delivering all customer shipments in a safe and timely manner, and this is the responsibility of our professional team. Delamode Baltics delivers cargo transportation at a flexible and competitive price.
Service peculiarities
– Daily picking
– Flexible services
– Competitive prices and reliable delivery time
– "Express" collections ad deliveries
– 1-2 trailers with partial loads per week