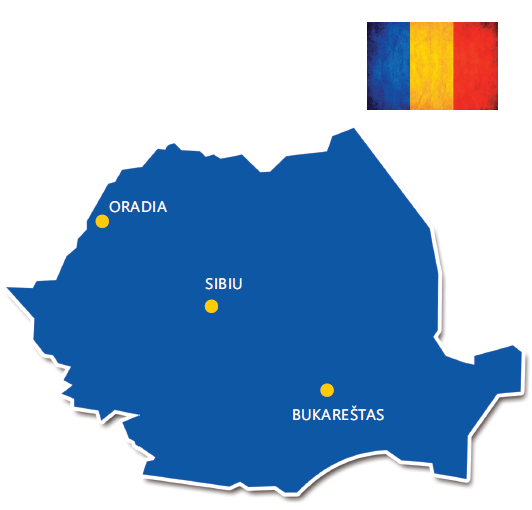 Delamode Baltics is a fast growing, freight transportation company focused on impeccable service quality, which gives its customers the possibility to transport freights in any direction of the world, including to and from Romania. Freights to and from Romania are transported every week. Developed logistics network, trusted partners and support for diplomatic relations gives the possibility to Delamode Baltics to ensure not only the scheduled departure of the freight, but also the fact that it will reach its destination in scheduled time. In addition, we also offer door-to-door delivery (in which case the freight is taken from the sender and delivered directly to the recipient) in order to maximize the convenience of our customers. We do not restrict our customers, so Delamode Baltics can transport part, full, custom and even dangerous goods in this direction. A total of 70 freights per week are transported to and from Romania.
Additional services
We take care not only of the safe transportation of goods, but also of all the necessary customs documents. We can deliver freights in express mode within 24-48 hours (we use cargo vans). Distribution services are also available throughout the Baltic Region in just 24 hours as well.
Freight transportation in Romania
With Delamode Baltics all routes are safe. We guarantee this by offering transport in the direction of Romania. We have transported many freights of different types (full, partial, custom, etc.) to this country. Over the years, we have become well acquainted with the peculiarities of this activity, therefore our offer to our customers is fast and high quality freight transportation at competitive prices.
Possibilities of freight transportation to Romania
Use the flexibility of freight transportation to Romania and enjoy the highest quality results. Contact us: we will exactly discuss what services you need, provide the best solution for your needs and opportunities, and find out when your freight will be transported. To cooperate with Delamode Baltics is simple and nice, because you are important for us.
Service peculiarities
– Express transportation with two drivers
– Daily cargo collection and delivery
– Competitive prices and reliable delivery times
– Express collections and presentations
– 2-3 trailers with partial loads per week