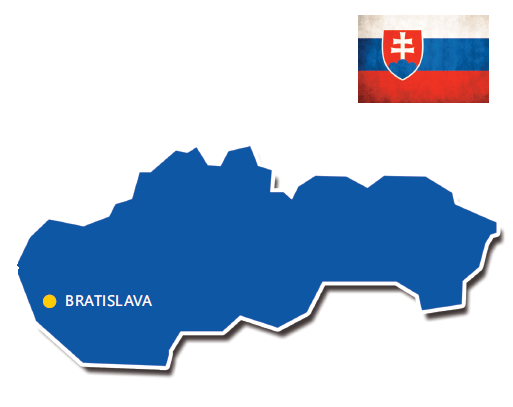 Slovakia is one of the transport directions for the systematic delivery of Delamode Baltics machines. Every week, 1-2 freight trucks, full of groupage freights, leave for this country. As in any other direction, as well as in Slovakia, we offer the possibility of transporting any freight from the normal to the bulk or special transport conditions required (Delamode Baltics trucks are issued with dangerous goods (ADR) permits, therefore even such transportation of freights is not a problem).
We offer our customers the opportunity to use not only professional but also fast delivery – we collect partial freights every day, and here the transit time is only 3-4 days, so the packages both from Slovakia and to it travel really fast and smoothly.
Freights can be transported by several types of trailers: covered with awning or auto trains. We also offer the opportunity to use the express delivery service (we provide it with specially designed cargo vans).
Customer satisfaction, quality services are the main goal of Delamode Baltics, so we take care not only for the safe transportation of goods, but also for customs documents or other similar procedures.
Freight transportation in Slovakia
Freight transportation in the direction of Slovakia is one of Delamode Baltics's international freight transportation options. Being a reliable and several awards earned for a successful and expedient freight transportation company, we can offer our customers exceptional service and freight transportation in Slovakia or in any other direction in Europe that suits their needs.
Possibilities of freight transportation to Slovakia
Delamode Baltics, which carries out many international transportation and serves a large part of the companies of Lithuania and other countries of the Baltic region, achieve such excellent results only because freight transportation to us – is more than just their transfer from one point to another. It is a unique attention and unlimited opportunity for every customer. Contact us and understand why many searches end with us.
Service peculiarities
– Daily cargo collection and delivery
– Competitive prices and reliable delivery times
– Express minibuses every 24-48 hours.
– 1-2 trailers with partial loads per week