Colleagues complete challenging Strong Race for second year running
05. 16. 2016
Well done to Giedrius Ambrozevcius, Jonas Rupsys, Saulius Storpistis, Janas Svabovicius, Arturas Semasko, Artur Burba, Mindaugas Sezonas and Vytautas Jomantas from our offices in Lithuania, Latvia and Estonia, for their participation in this year's DNB Strong Race that took place in Kegums, Latvia.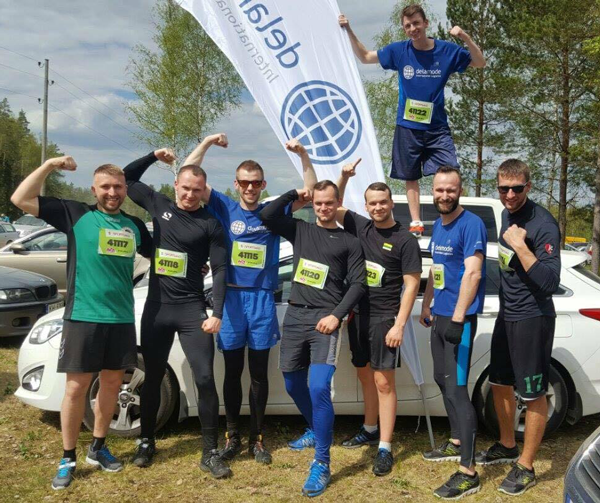 "The Strong Race" is an international event, which is the first and only mass endurance race of this type in Eastern Europe and has been taking place since 2010. It includes cross-country running, as well as various elements of agility and strength disciplines. It is a sporting challenge for even the fittest as participates have to overcome artificial and natural obstacles, whilst running through deep mud and water. The event is designed as an alternative for getting away from everyday monotonous routine, even more monotonous gym schedule or boring long-distance running events.
This year the track length was more than 10 kilometers accompanied with 33 artificial and natural obstacles and took place in the "Zelta Zirgs, a motorcycle track surround by a forest and swampy mud terrain.