SERVICE ALERT – Regions of Italy have access restrictions in place
02. 25. 2020
Due to spread of the coronavirus (Covid-19) epidemic in Italy the local authorities are placing access restrictions to certain areas and cities, preventing transport companies from making deliveries and collections. 
At this current stage our collection and delivery zones remain un-affected. However, please see the areas that are currently affected: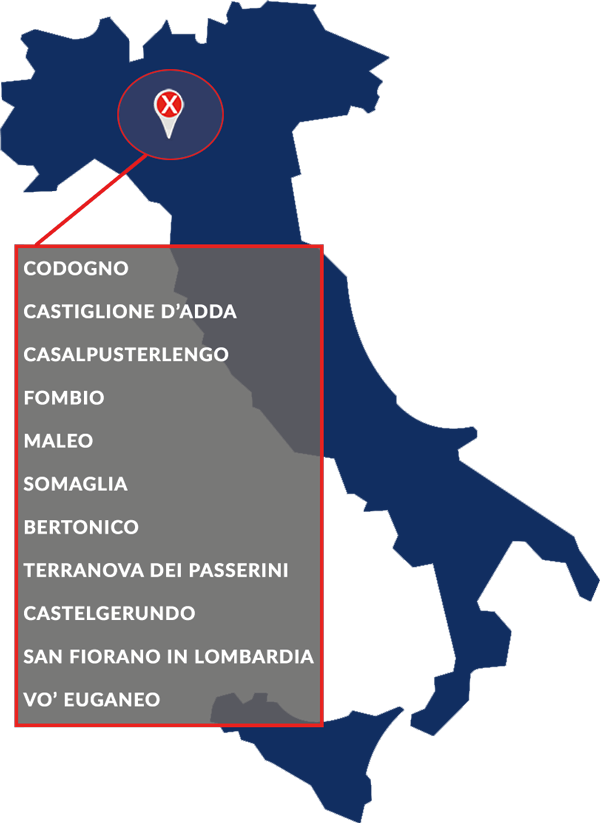 CODOGNO
CASTIGLIONE D'ADDA
CASALPUSTERLENGO
FOMBIO
MALEO
SOMAGLIA
BERTONICO
TERRANOVA DEI PASSERINI
CASTELGERUNDO
SAN FIORANO IN LOMBARDIA
VO' EUGANEO
Updates to follow: We will keep you updated with any further developments and please be assured that we will endeavour to collect and/or deliver your shipments on time.