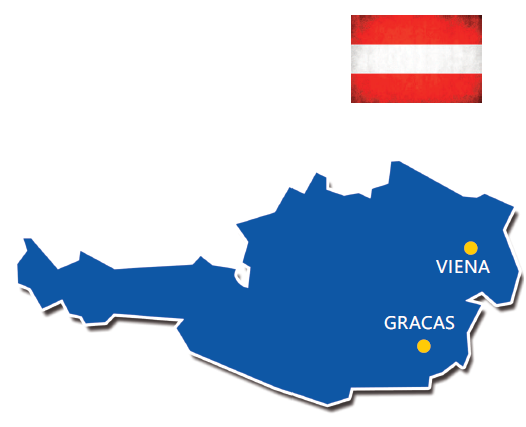 To deliver the goods safely to the destination, choose a reliable partner to deliver them. Delamode Baltics will take care of the smooth and operative transportation of your cargo to any European country, including Austria. Cargos to and from Austria are transported by company transport – trucks with trailers in awning or auto trains. Our main objective is to impress our customers by the speed and professionalism of the services provided, so we can offer extremely fast services – partial cargos are collected every day in the Austria's direction and we transport two or even three trailers of groupage cargo per week. Upon reaching even two Delamode Baltics terminals in Austria – in the cities of Vienna and Graz – they are expeditiously transmitted to the final destinations.
We strive to deliver cargo from Austria as soon as possible, Delamode Baltics delivers distribution among all the Baltic countries for no longer than a day.
Well, while taking care of the maximum comfort of our trusted customers, we take care not only to ensure that their cargos can safely overcome large distances but also to deliver precisely where they need to be delivered – we offer door-to-door cargo delivery so you can be completely calm due to its cargo security.
Freight transportation in Austria
Cargo transportation from and to Austria is one of the areas where Delamode Baltics delivers most of its cargo. We are a fast-moving company focused on the best result, therefore our services and the offered cargo transportation possibilities meet the needs of the market. Transportation of any cargo with Delamode Baltics is the most secure and fast shipping.
Service peculiarities
– Daily cargo collection and delivery
– Competitive prices and reliable delivery times
– "Express" minibuses every 24-48 hours.
– 2-3 trailers with partial loads per week