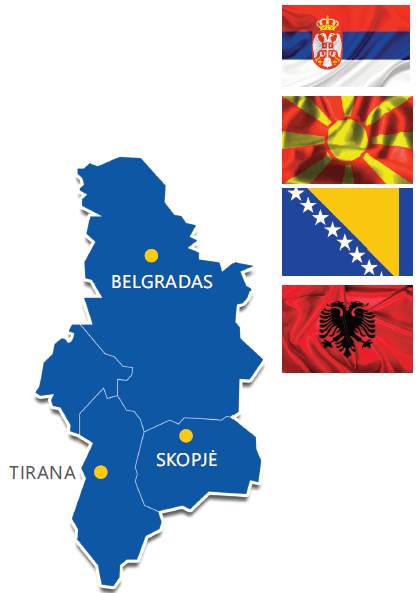 Looking for a reliable and responsible transportation partner – Delamode Baltics is just what you need. By using our services, customers can reach many places in Europe and around the world, including distant and exotic Macedonia. No matter in which direction – to Macedonia or from it – freight should be transported, an operative and professional Delamode Baltics team will take care that everything would be done in such way that the customer would be astonished by the quality and speed of the services provided.
Our provided services are, first of all, the maximum convenience for the customer, so we always focus on his expectations and opportunities. Our offer is more than just freight transportation to or from Macedonia, this is the transportation when it is necessary – freight transportation in this direction is carried out at the customer's request, at the right time.
We ensure not only the quality and orientation to the needs of the client, but also the services provided by the plan – we collect all freights expeditiously and timely that you have chosen to carry out by Delamode Baltics team from or to Albania. In addition, we do not apply other restrictions to our customers – we do not limit freight weight or size (we can transport non-standard goods).
Freight transportation in Macedonia
Freights quickly and safely reach distant Macedonia as any other country in the world. Delamode Baltics constantly cares about each one's care and the competence of staff, therefore we can assure that freight transportation using our transportation services in the direction of Macedonia is a simple and absolutely safe way to reach this country.
Service peculiarities
– Daily cargo collection and delivery
– Competitive prices and reliable delivery times
– 1 trailer with partial loads per week