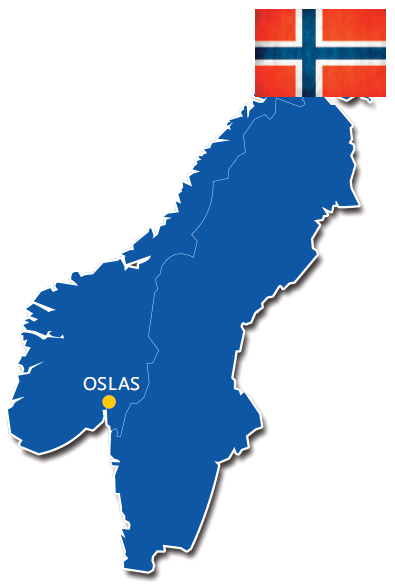 With Delamode Baltics Scandinavian countries can be closer than you think. Choose a reliable and experienced partner who will take care that your freights to or from Norway and other Scandinavian or European countries would be safely delivered and the purpose of the trip would reach at the scheduled time.
Freights are constantly transported through this route, so we can boast of fast shipping and delivery terms, and the quantity of reliable freights. The transit time in Norway is only 3-4 calendar days, and we transport 2-3 trailers of partial freights to and from this country every week.
Delamode Baltics is one of the leading freight transportation companies, true professionals in their field, who are constantly striving to offer customers the highest possible service, the best possible freight conditions, the most flexible delivery terms and, of course, the competitive price. We invest in improving service, raising the qualifications of our employees and taking care of our customers' well-being, so today we can take care not only for the freight transportation but also for all the necessary formalities – to arrange customs documents and other procedures necessary for the unrestricted movement of freight from and to Norway.
Freight transportation in Norway
Norway and other Scandinavian countries are the routes which attain a great popularity, therefore, Delamode Baltics seeks do not disappoint its customers and always offer services that satisfy their desires. We are an experienced and comprehensive logistics company that can provide high quality and timely services. Cooperating with us know perfectly that the freight transportation in the hands of Delamode Baltics it is freight transportation in the most reliable hands.
Possibilities of freight transportation to Norway
Freight transportation in the direction of Norway is an efficient and fast way to reach this country, as Delamode Baltics offers systematic and frequent transport from and to it. We are perfectly mastered the subtleties of the freight transportation, not only on land but also on the seafront, so we take care of even the smallest detail in order to make the transportation smooth and fast.
Service peculiarities
– Competitive prices and reliable delivery times
– Flexible services
– Many goods are delivered directly
– 2-3 trailers with partial loads per week