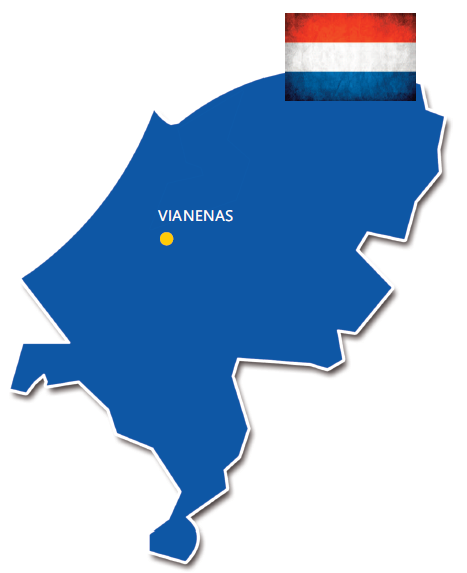 Delamode Baltics freight transportation is carried out expeditiously even on long-distance routes. In the Netherlands, we transport groupage freights even twice a week: company transport leaves on Tuesdays and Fridays. In total, this is 3-4 trailers of groupage freights each week. We can boast of the smooth pick-up of partial freights from shippers – this is done every day – also at a pretty fast distribution time – this takes no longer than 24 hours in the entire Baltic region.
We carry goods to and from the Netherlands in awning coated trailers or caravans. Depending on the needs of each customer, we strive to offer the best fit. And in order to ensure an even higher quality of services provided, in this direction, each driver drives in one car every time – thus guaranteeing not only maximum freight security but also punctual delivery. It is important to mention that we deliver the goods directly to the door of the recipient.
Delamode Baltics appreciates every one of our customers and our greatest desire is to make them as comfortable as possible, so we can take care not only for dangerous goods (our company's transport has the necessary permits to transport such freights), but also to deliver the goods exceptionally fast – when using the express delivery service, freights are taken by minibus to the recipient.
Freight transportation in the Netherlands
Always pleasant service, professional staff and flexible conditions – taht is Delamode Baltics freight transportation in the Netherlands. Choose fast and responsibly controlled services – our team will not only take care that your freight from the Netherlands would leave on time, but will also ensure its safety on the way. Customer's interests are our top priority, and Delamode Baltics ensures best price's and quality's relationship.
Possibilities of freight transportation to the Netherlands
Delamode Baltics is a dashing and fast expanding company that can offer flexible freight transportation to the Netherlands and do not restrict its customers. In this country, as well as from the Netherlands, we can transport various freights regardless of their size or weight, and freight transportation does not last longer than the scheduled departure-arrival in the Netherlands direction.
Service peculiarities
– Express transportation with two drivers
– Daily cargo collection
– 3-5 trailers with partial loads per week
– Flexible services
– Competitive prices and reliable delivery times