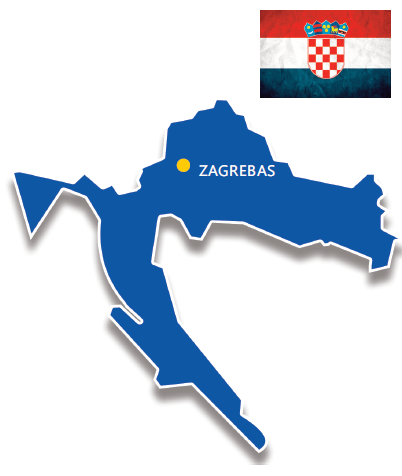 Need a reliable and responsible partner to transport freights from or to Croatia? Looking for long-term cooperation opportunities, competitive and always customer-friendly prices? Delamode Baltics offers you this. Extremely high quality services, timely commitments and best price guarantees are the basic principles of our work. Who gives us the opportunity to secure this? A wide network of reliable partners not only in Croatia, but also in other European and world countries, maintains diplomatic relations and respect not only for clients but also for colleagues. We are constantly investing in improving service and quality of service, so we can offer very fast freight transportation in the direction of Croatia (using express delivery service, delivery of minibuses in just two days or even faster). We collect freights to and from this country every day, and they travel twice a week to the destination from the terminals: every Tuesday and Friday.
When transporting goods to and from Croatia, we can arrange all necessary customs formalities, arrange documents, etc. In addition, we can offer door-to-door delivery, thus giving the customer the opportunity to take no further care of the delivery details by entrusting it to us – the Delamode Baltics team.
Freight transportation in Croatia
Freight transport in the direction of Croatia is a systematically planned departure and arrival, a smooth delivery to a convenient terminal and information provided on a regular basis on any issues related to freight transportation. Choose Delamode Baltics services and be secured for freight security and timely delivery. Our goal is to provide the most convenient transportation offer for every customer.
Service peculiarities
– Daily cargo collection and delivery
– Competitive prices and reliable delivery times
– Express minibuses every 24-48 hours
– 1 trailer with partial loads per week