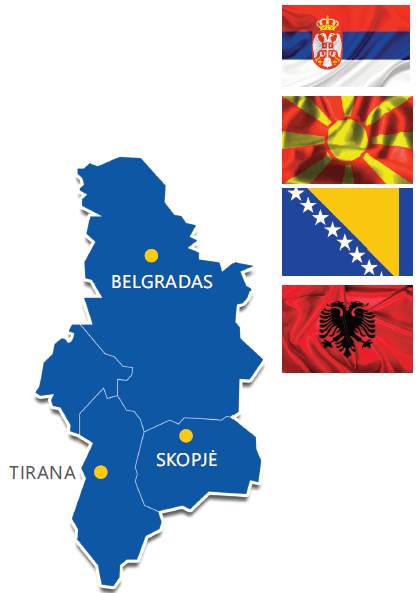 Cargo transportation to Bosnia and Herzegovina with Delamode Baltics is a guarantee of cargo security. We are a reliable partner, therefore, we always strive not only for the greatest benefit for the customer, but we also fulfill our duty to deliver cargos timely and accurately to the specified place. In the direction of Bosnia and Herzegovina, we can offer various cargo transportation services, as well as take care of the dangerous ones which require ADR permissions (the latter are given to our company's transport). Using Delamode Baltics services, cargos to and from this country reach in a rather short time – transit lasts from 7 to 9 calendar days. Distribution is also operational in the Baltic region – in the latter it takes just 24 hours.
The goods are transported every week in the direction of Bosnia and Herzegovina (groupage cargo transport – 1 trailer per week – departs on Fridays), but collected from shippers and delivered to recipients every day. From and to Bosnia and Herzegovina cargos transportation is carried out by the company's transport: road trains or awning coaches. For quicker shipping, we offer express delivery. In this case, cargos are transported by special minibuses.
Freight transportation in Bosnia and Herzegovina
Bosnia and Herzegovina is one of the areas where we offer extremely fast cargo transportation services. A team of professionals, experienced drivers and constantly maintained transportation is our guarantor for you that cargo transportation in the direction of Bosnia and Herzegovina will take place as planned, and you will be provided with detailed information about the services provided and the cargo location at any time.
Service peculiarities
– Daily cargo collection and delivery
– Competitive prices and reliable delivery times
– 1 trailer with partial loads per week