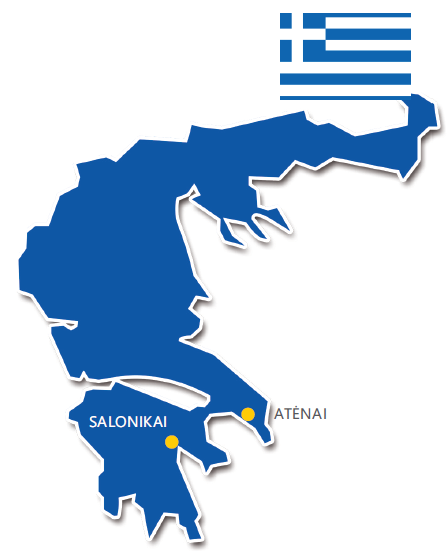 Delamode Baltics offers its customers the opportunity to reach Greece as well. Freight transportation to and from this country is properly managed and closely monitored, so we can boast about half a ton of freight transported every week. That are 10 full trucks to and from Greece. The operative team of professionals and experienced drivers ensure that freight in tent trailers of the company is reached safely and timely to long-distance Greece.
Freights from Greece is quite demand-driven, therefore, in response to the needs and expectations of our customers, we are striving to provide services as quickly and as expeditiously as possible – we take freights in Greece for not longer than 24 hours (usually a pick-up time ranges from 12 to 48 hours) – and more flexibly – from all its regions and islands.
The scale of transportation is considerable: 3 Delamode Baltics trucks are loaded with partial freights every week in Greece.
Freight transportation in Greece
Freights transported to or from Greece are carefully supervised at each stage of transportation to ensure the highest level of security and quality of service provided. Our freight transportation is effective solutions and coordinated movements, so you will not have to worry if something would happen to freight on the way or the trip will not be timely. Leave all the troubles for the Delamode Baltics team.
Service peculiarities
– Express transportation with two drivers
– Daily cargo collection and delivery
– Competitive prices and reliable delivery times
– 1-2 trailers with partial loads per week