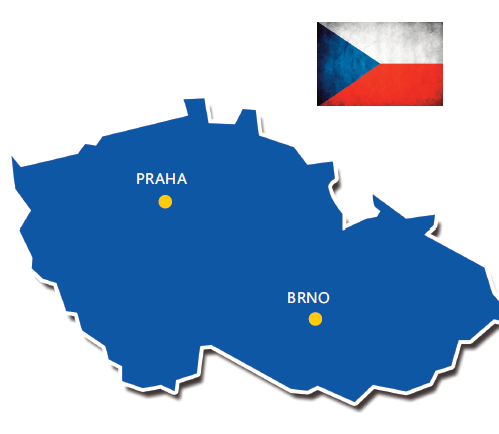 Delamode Baltics is the result of the day-to-day activities of the company. The service of a professional team and the maintenance of diplomatic relations with partners enables us to ensure that the company's services are always provided promptly and smoothly. No exception for cargo transportation in the Czech Republic. Each week 60-80 cargos are transported to and from the Czech Republic, i.e. 3-5 full machines. We offer our customers a wide range of goods, from wine to building materials. Delamode Baltics trucks are issued ADR (dangerous cargo) permits, so we can take care of them without any difficulty. We also offer oversize cargo transportation and customs clearance services.
Partial loads are collected every day. Cargo is carried out by road trains and tilt trailers. We offer distribution among all the Baltic States within 24 hours, and cargo transit time – 3 days. If the customer wishes, transportation can be carried out up to the door of the recipient. We also offer an operative express delivery service (the goods are delivered to the payee by Delamode Baltics minivans).
Delamode Baltics is a good place to choose not only for its quality assurance and customer needs, but also for its extremely attractive prices and the ability to use an innovative cargo tracking system (know the exact location of the cargo in real time).
Freight transportation in Czech Republic
Cargo transportation (export and import) in the Czech Republic is carried out according to a predefined schedule, several times a week. Cargos reach the destination in the Czech Republic or the Baltic States with the customer at a pre-agreed time, in accordance with all conditions specified in the contract for the carriage of goods. Delamode Baltics is a reliable and smooth shipping partner.
Possibilities of freight transportation to Czech Republic
Delamode Baltics is always an adapted cargo transportation to the needs of the customer. We can offer flexible service conditions that meet your needs and transport various loads: from small shipments to large projects. We provide all formalities for cargo transportation and our experienced team ensures a pleasant service and smooth delivery to the final destination in the Czech Republic.
Service peculiarities
-Daily cargo collection and delivery
-Competitive prices and reliable delivery times
-Express minibuses every 24-48 hours
-3-5 trailers with partial loads per week